WELCOME TO OXFORD REIKI...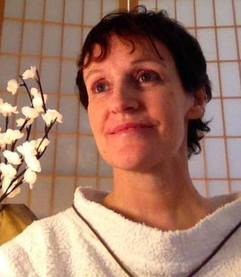 Hello! My name is Ama.

I started OXFORD REIKI in 2008, after qualifying as a Master/Teacher with Reiki Evolution. I have been a registed Member of the UK Reiki Federation (UKRF) for over 9 years.
In 2009 a serious health problem put an end to my practice as a Holistic Massage Therapist, which had become too physically demanding.This turned out to be a wonderful blessing, as it enabled me to explore in much greater depth this gentle yet powerful and highly versatile healing energy, which I am just as fascinated by 12 years on...
OXFORD REIKI SERVICES AT A GLANCE
TREATMENTS
HANDS-ON
TREATMENTS
ONE-TO-TWO

SELF-HEALING COURSE
THE O.R OBJECTIVE
Offer

quality treatments

.

Allow students to absorb the

course contents

and the new energies

at their own pace

through the

one-to-one

in-depth teaching method

I have developed since 2008. (NB: I do also offer the odd Reiki

w

orkshop

for people who resonate with my approach but wish to complete their First Level in a shorter time and/or at a lower cost)

.

Help Reiki 2 to Reiki 4 students develop their confidence and competence through a number of enjoyable

Case Study

assignments

,

with ongoing feedback from me

.
... while giving students who are

not

interested in Certificates a chance to deepen their own practice/understanding of Reiki without having to do assignments.

Encourage students to

develop their own unique connection with Reiki

and

explore

every aspect

of it, particularly the

spiritual dimension,

which is what makes Reiki so special.
Whether you just receive a 'taster' session,
a course of treatments or
some Distance Healing
; whether you study the short self-healing course or all 4 Reiki Levels and become a Teacher, provided you have an open mind and an open heart,
you are very likely to get

deeply touched by Reiki,

as millions of people already are worldwide
.
Because

Reiki is the most loving healing energy

.. Students sometimes look at me in disbelief when I say that healing does not always come from a place of Love... (remember Rasputin?)
Well, Reiki IS Love,

the energy of pure Unconditional Love

, and in my eyes,

one of the most precious gifts to mankind

.
-----
REIKI AND SELF-HEALING
One important difference between Reiki and some other forms of healing is the

practice of
Self-Healing
.

Central

to the Reiki practice,

self healing is
simple, instant and very effective
, whatever your age and physical, emotional or spiritual background or issues.
What I do say to clients however, which I wish to repeat here, is that sadly if'our time has come', or some huge crisis which we have a lot to learn from is hitting us, Reiki cannot and will not magically take it away from us, but Reiki being the wonderful loving energy that it is, will always help us

cope

better, cope with the pain, cope with the fear, help us find our own inner peace and grow spiritually from our crisis.
If you would like to see what some of my clients/ students
have written
about me or their OXFORD REIKI experience
over the years,
please read their
TESTIMONIALS
.