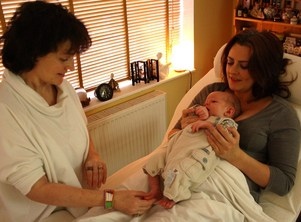 Reiki is very baby-friendly...
Receiving Reiki during pregnancy is blissful, particularly in the last months of it.
AMA uses a large doughnut-shaped beanbag on which you lie comfortably, on your front or on your back, and enjoy a precious hour of deep relaxation.
Needless to say, baby loves it too...
After baby is born, Reiki can be very beneficial in several ways:
it helps your body recover faster from the various pregnancy and labour 'challenges'...

the deep relaxation Reiki induces helps counteract your lack of sleep and cumulative fatigue.




it is a beautiful and unique bonding experience if you share your treatment with baby

and it will boost both your immune systems

.

You may of course wish to come for a treatment on your own, b
ut if
(particularly in the first few weeks/months)
you are not happy about leaving baby behind, you are very welcome to bring baby along!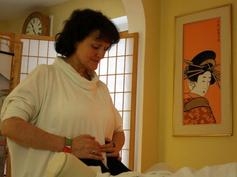 AMA will give you Reiki while baby is asleep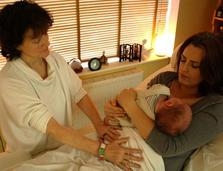 And when baby wakes up, you can hold him in your arms, breastfeed him, carry on enjoying the treatment or go to sleep while he is lying peacefully in your arms.
AMA will then be able to give Reiki to baby on his own, or to both of you at the same time.
Reiki is such a gentle therapy it is particularly baby-friendly. When you see how tranquil and peaceful your baby is during and after receiving Reiki, you may well be tempted to learn it yourself...
And if you are already attuned, AMA will be very happy to show you the best hand positions for babies...
-------------